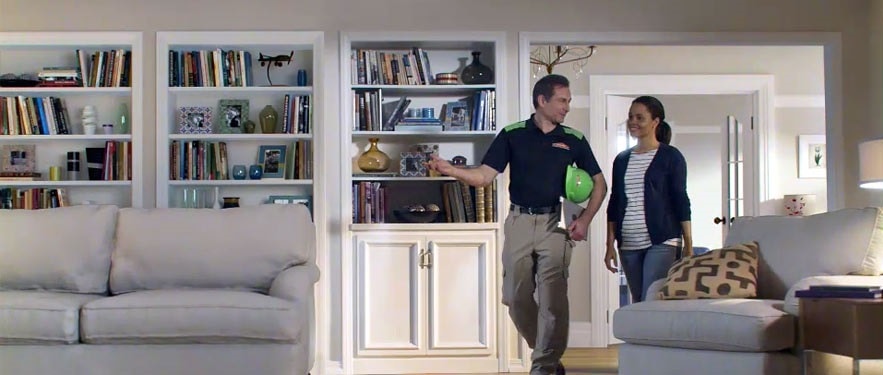 Mold Damage Emergency Tips
What you can do until help arrives
Water Tips  |  Fire Tips   |  Biohazard Tips   |  Mold Tips
Mold damages can appear in many ways within your Malibu/Topanga Canyon/ Pacific Palisades home. While you traditionally just see (and often smell) the growing colony, this organism is wreaking havoc on the structural integrity and strength of construction materials it chose for colonization. Fortunately, our SERVPRO applied microbial remediation technicians can work quickly to remove this presence from your home and prevent irreparable damages to these structural components when possible.
Removal of the mold colonies is often a delicate process. Several approaches could get taken, from sanding to soda blasting, but it depends mostly on the material the colony seats inside of and the spread of the organism into the material. Ideally, the SERVPRO objective is the removal of the entire hyphae to prevent the possibility of recurrence at the treated site.
Contending with mold damages in your home does not have to be such an overwhelming feat. Our applied microbial remediation technicians at SERVPRO of Malibu/ Topanga Canyon/ Pacific Palisades can help you to overcome any of the damages you face and work to prevent this problem from occurring again in the future.
Call at the first sign of mold damage in your home at (310) 456-2135
Have a Mold Problem?
Call Us Today – (310) 456-2135
If you have a mold problem in your home or business, consider the following facts:
Significant mold growth can occur in 48-72 hours.
Mold may present a greater risk to children, the elderly, and anyone with respiratory problems.
A strong, musty odor may indicate hidden mold behind drywall or under carpeting.
What to Do:
Stay out of affected areas.
Turn off the HVAC system and fans.
Contact SERVPRO of Malibu / Topanga Canyon / Pacific Palisades for mold remediation services.
What Not to Do:
Don't touch or disturb the mold.
Don't blow air across any surfaces with visible or suspected mold growth.
Don't attempt to dry the area yourself.
Don't spray bleach or other disinfectants on the mold.
Mold Remediation Services
If you suspect that your home or business has a mold problem, SERVPRO of Malibu / Topanga Canyon / Pacific Palisades has the training, equipment, and expertise to handle the situation.
We are proud to serve our local communities:
Malibu
Pacific Palisades
Brentwood
Monte Nido
Topanga